Apprenticeships
Apprenticeships for TCS Students
Construction Apprenticeship
Are you looking for a career instead of a minimum-wage job? Have you ever considered working in construction? If you are interested, then you're in the right place! Every day the City of Seattle needs trained professionals to build structures like you. Building structures include:
Ironworkers
Cement Masons
Pipe Fitters
Sheet Metal Workers
Carpenters
Heavy Equipment Operators
Painters
Laborers
and more in the Apprenticeship Guidebook
The Apprenticeship Guidebook will get you started down the pathway of learning skilled professional trades with a high-paying job. Please read all the great opportunities of each apprenticeship trade. Each trade provides you an overview of their duties/tasks, qualifications, hourly wages/benefits, and apprenticeship training office contact information to register for the Apprenticeship course.
---
AJAC Youth Apprenticeship Program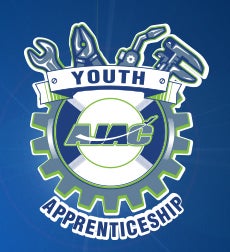 The Aerospace Joint Apprenticeship Committee Youth Program is designed for high school juniors and seniors to develop career-ready skills in the aerospace and advanced manufacturing industries. These apprenticeship programs combine:
2,000 hours paid on-the-job training at an AJAC employer
15 College Credit
2 High School Credits towards graduation
Journey-level certification card
OSHA-10 Certification
Short-Term for Local College Certification
Visit the Career Center or visit the AJAC website for more apprenticeship programs.
---
IAM/Boeing Apprenticeship Program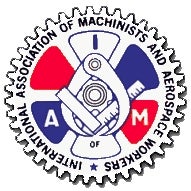 Do you like to work at Boeing? Like to make $30 per hour as an entry-level apprentice? The Boeing Apprenticeship program offers a variety of full-time trades that are represented International Association of Machinist and Aerospace Workers.
Programs are 8,000 or 10,000 hours in length with off-hour classroom training. Wages will increase at $40 per hour or above as an apprentice graduate.
For more information please visit the Career Center.
---
Sprinkler Fitter Apprenticeship
Are you considering a career as a Sprinkler Fitter? Watch this video about what it takes to have a rewarding career as a member of UA Sprinkler Fitters.
Visit the Seattle UA Local 699 website
---
Northwest Carpenters Institute Apprenticeship
Interested in Carpentry? Northwest Carpenters Institute (NWCI) is proud to send you a message of what it takes to be an Apprentice at NWCI! Please watch the video below.
Aaron Combs
Assistant Director of NWCI
Work: 253-437-5235
Cell: 253-294-1012
Visit the Northwest Carpenters Institute Apprenticeship website
---
UA Seattle Area Pipe Trades Apprenticeship
Here is your chance, make a difference, help students find an amazing career as a Plumbing Service Technician in the UA!
Plumber Job Description:
Plumbers install pipes for water, gas, and medical gas systems. They also install sanitary facilities such as lavatories, toilets, tubs, bathroom fixtures, showers, kitchen fixtures, drinking fountains, and laundry equipment. Plumbers use a variety of skills to install piping systems.
They use both hand and power tools in their work for cutting, bending, and threading pipe and make solid welded and soldered joints. Plumbers must also run tests on their installations to assure that the system is functioning properly and meets the plumbing code. They are often called upon to clear pipelines and drains and to make repairs on fixtures and leaking pipes.