Virtual Curriculum Night
Posted: | Updated: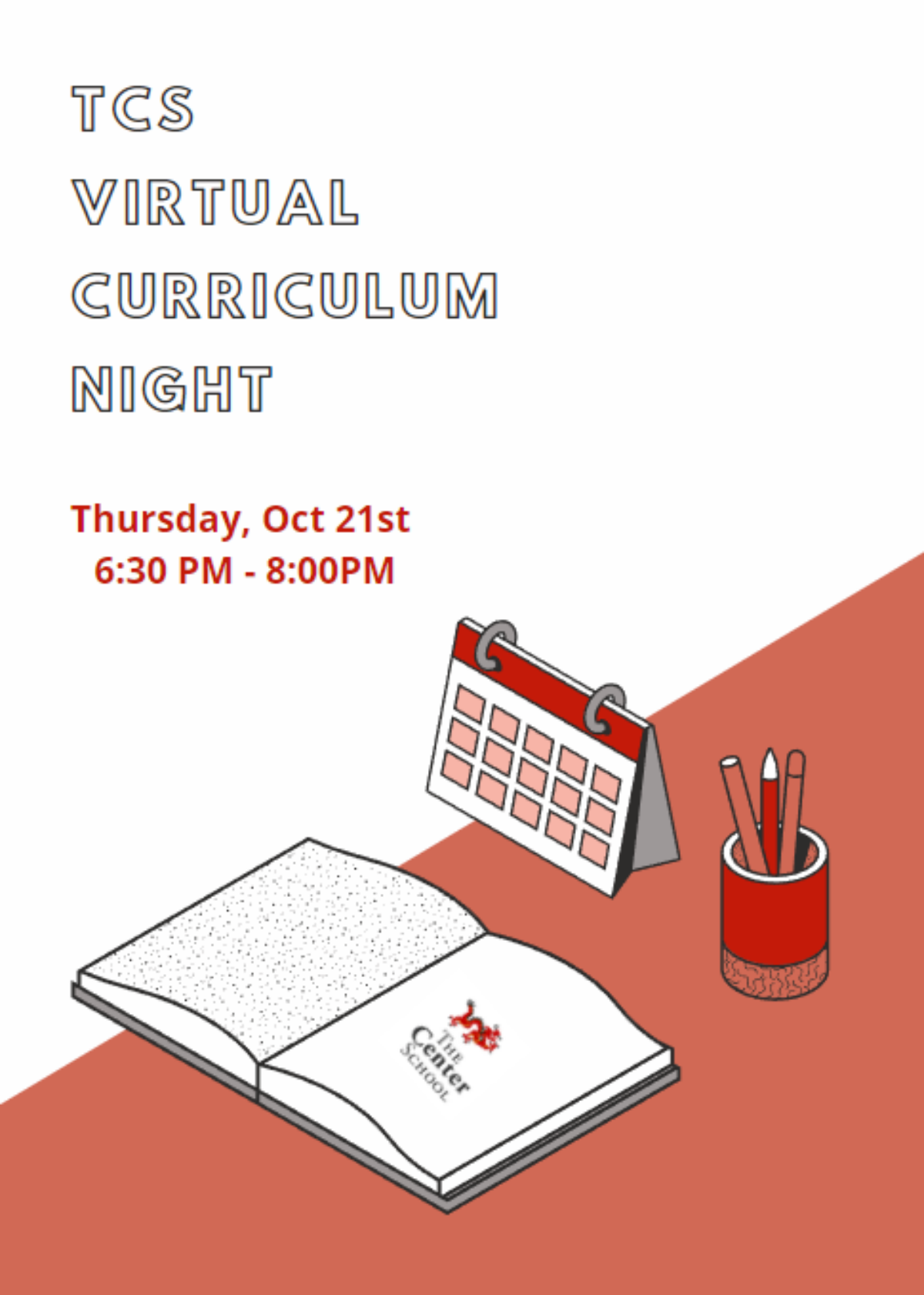 Virtual Curriculum Night links are posted on your Teacher's Schoology pages. Please read the instruction below carefully.
Schedule
(5:30-6:20 = Senior Family Night)
6:30-6:45 = Period 1
6:50-7:00 = Period 2
7:05-7:15 = Period 3
7:20-7:30 = Period 4
7:35-7:45 = Period 5
7:50-8:00 = Period 6
Note: No sessions will be held for MASH, which stands for Mentorship, Advisory, and Study Hall
Instruction
Welcome to Virtual Curriculum, 2021! We look forward to sharing information about our classes in order to make your students successful at The Center School.
In order to attend each teacher's presentation, you will need to register for the Source and Schoology if you haven't already done so. Please do so BEFORE Thursday, October 21st at 6:30.
On Thursday, October 21st, you will follow your student's schedule, moving virtually from class to class:
Open your student's schedule on the Source. The classes are in the order in which you will attend teacher presentations. If you can, print or write down the order of classes and the teacher's name. This will make the next steps a bit easier.
With your student's schedule in front of you, open Schoology. Each course has an individual tile associated with it. Go to the correct course, based on your student's schedule, at the times listed on the next page.
At the top of each course's individual Schoology page, you will find a link entitled Parent Link for Curriculum Night, Thursday, October 21st. Click on that link.
Enjoy! Fingers crossed that next year we can do this in person.
Tech Support
If you're having trouble with your Schoology page or you're encountering tech issues, please reach out to Mr. Rho through this Team's link below.