October 12th: PSAT/SAT
Posted on: October 3, 2022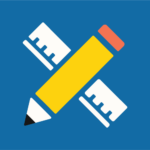 Short Info
Who:  SAT for 12th grade and PSAT/NMSQT for 11th grade.
Where: School Building
Time: 9 am test starts (Be in the school building 30 mins prior)
Get SAT/PSAT Ready!
SPS students will be automatically registered for the tests
Create your free College Board account
Check out the College Board website for FREE test prep resources
Contact your high school counselor or academic intervention specialist for additional information
About the SAT
The Scholastic Assessment Test (SAT) is the most widely used college admission test in the country. SAT scores are one tool used to demonstrate student college and career readiness.
The school-day administration offers these benefits:
No cost. The school-day test is free for SPS students.
Students may also send up to four score reports for free. The school-day test permits students to send score reports to as many as four colleges or scholarship programs.
About the PSAT
The (Preliminary SAT) PSAT provides valuable feedback on strengths and the skills necessary for college study . Students can then focus their preparation on areas that could most benefit from additional study or practice. The PSAT measures critical reading skills, math problem-solving skills and writing skills.
Gives insight on how a performance on an admissions test compares to others applying to college .Helps students prepare for the SAT. Students will become familiar with the kinds of questions and the exact directions they will see on the SAT.
Could help juniors qualify for scholarships . The Preliminary SAT/National Merit Scholarship Qualifying Test (PSAT/NMSQT) for juniors is a program co-sponsored by the College Board and National Merit Scholarship Corp. (NMSC).