March 28: Running Start Info Session
Posted: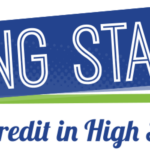 The Center School will be hosting a Running Start Information Session on Tuesday, March 28 during MASH in Room 458
Running Start is a program that allows 11th and 12th-grade students to take college courses at Washington's 34 community colleges and technical colleges. Students earn BOTH high school and college credits!
See you all there!