AP Exam Registration & Payment
Posted: | Updated: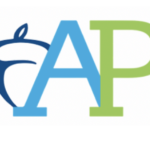 AP Exam Registration & Payment
Update
Seattle Public School (SPS) students who wish to take AP (Advanced Placement) exams at their high school must register to take the exam(s) by the district-wide AP Registration & Payment:
Deadline – November 4, 2022
Fee – $107 per exam via SchoolPay on the family SOURCE account.

Students eligible for free and reduced lunch must pay a $10 deposit to secure their exam order by this registration deadline. SchoolPay on the family SOURCE account.
This is a two-step process. You must both REGISTER and PAY for the exam.
Step 2: Pay your fees via SchoolPay (It will be posted soon!)
If you have any questions, please let Mr. Rho know.
Additional Information
The College Board assesses a cancellation fee for any exams that are not taken in May. For that reason, students who are unable to take the AP exam(s) after their exam has been ordered for any reason are eligible for a partial refund of $67 per exam of their $107 exam fee. Students eligible for a fee reduction would forfeit their $10 deposit to offset this cancellation fee which would be paid by the district.